Development – Homebuilding
CCRs – Condominiums – HOA Set-Up
Investor LLCs – Financing
Purchase Contracts – Due Diligence
Deeds – Easements – Leases
LLCs – Corporations
Purchases and Sales
Contracts – Transactions
Licensing – Regulatory Compliance
Non-Profits
Start-Ups
Business Consulting
Estate Planning
LARGE LAW FIRM QUALITY – BOUTIQUE LAW FIRM RESPONSIVENESS AND AFFORDABILITY
Sam Ciatu is an Arizona licensed attorney who primarily assists real estate developers, investors and property owners with development matters and transactions of all types. He also works with business owners, entrepreneurs, start-ups and non-profits on formation matters, contracts and compliance, and he offers estate planning services to select clients. His clients rely on him for solid legal services as well as practical business advice.
Mr. Ciatu's background includes practicing with mid to large size law firms as well as pertinent roles in the corporate domain. He has served as in-house counsel and senior level executive in real estate development companies, in executive level marketing positions, as principal in several start-ups and in senior roles in several non-profits. He earned his undergraduate degree in marketing at Miami University, his law degree at Ohio State University and an advanced tax law specialization degree at New York University. For more details about his background, please visit his LinkedIn profile.
A multi-faceted professional versed in many disciplines, Mr. Ciatu can handle the most sophisticated of transactions or review the simplest of contracts. As a sole practitioner, Mr. Ciatu maintains a network of fellow professionals who can step in with special expertise as needed – whether legal, financial, marketing or otherwise. Mr. Ciatu operates with minimal overhead and maintains a limited clientele, which allows him to remain both affordable and responsive.
If you have a matter you would like to discuss, please contact us.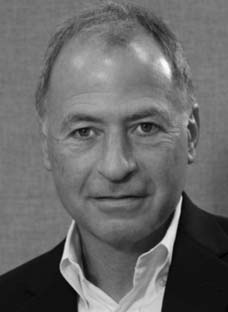 PRIMARY PRACTICE AREAS
Real Estate Law
Real Estate Development
Homebuilding
Purchases & Sales
Conveyance documents (deeds)
Leases
Easements
Contract Review/Drafting
Financing
Investor LLCs
Real Estate Development: Project Types
Single Family Subdivisions
Condominiums & Townhomes
Custom Homes
Mixed Use Master Plans
Hotels/Timeshare Resorts
Fractional Ownership
Golf Course/Recreation
Specialty Retail & Office
Real Estate Development: Processes
Land Acquisition
Financing
Title and Due Diligence
Land Development
Plat and Entitlements
CCRs/Condominium Declaration
HOA Set-Up
Construction Contracts
Project Management
ADRE Public Report
Sales Contract Package
Listing Contracts
Dispositions/Closings
Business Law
Limited Liability Companies
Corporations – Non-Profits
Partnerships – Limited Partnerships
Business Purchases/Sales
Transactions
Contracts
Licensing & Regulatory Compliance
Tradenames & Trademarks
Entertainment Law
OTHER PRACTICE AREAS
Non-Profits
501(c)(3) Non-Profit Set-Up
Public Charities – Foundations
State Fundraising Compliance
Online Donation Set-Up
Social Media and Web Design
Program Logistics
Donor Relations
Fundraising Events
Start-Ups
Legal Set-Up
Entity Formation
Licensing – Compliance
Accounting – Taxes
Budgeting – Finance – Insurance
Marketing – Public Relations
Computers – Software
Business & Marketing Plans
Estate Planning
Wills
Trusts
Conveyance documents (deeds)
Asset Protection Planning
Advance Medical Directives
"Living Will"
Durable Powers of Attorney
"Do Not Resuscitate"
Charitable Giving
Business Consulting
(Add-On Services Available to Law Clients)
Business Plans
Marketing Plans
Social Media
Web Design
Email Marketing
Public Relations
Press Releases
Corporate Imaging
Copywriting
Video & Photography
Newsletters
Special Events
CONTACT US
Sam Ciatu, Esq.
6501 E. Greenway Pkwy. #103-758
Scottsdale, AZ 85254
480.231.0567
[email protected]